A Fellow RV-9A Builder Visits The Dog House
Don Alexander from Virginia came to South Carolina during the month of November, 2003, and was
nice enough to drive over to Columbia to check out my project. We both met up earlier in the day
at the Celebrate Freedom Airshow held in Camden's Woodward Airfield.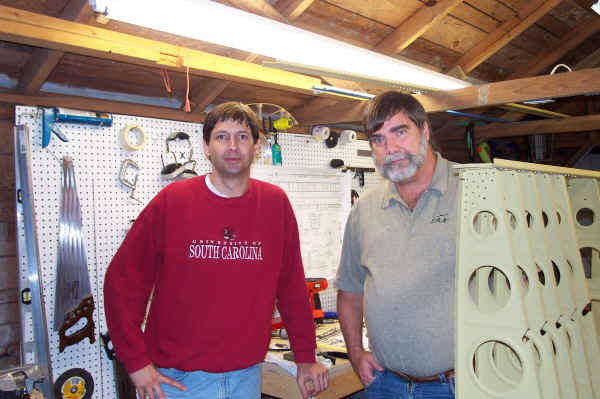 That's me on the left and Don on the right. And on the far right, my left wing spars/ribs ready to skin.
Don has a great website at: www.propjock.com